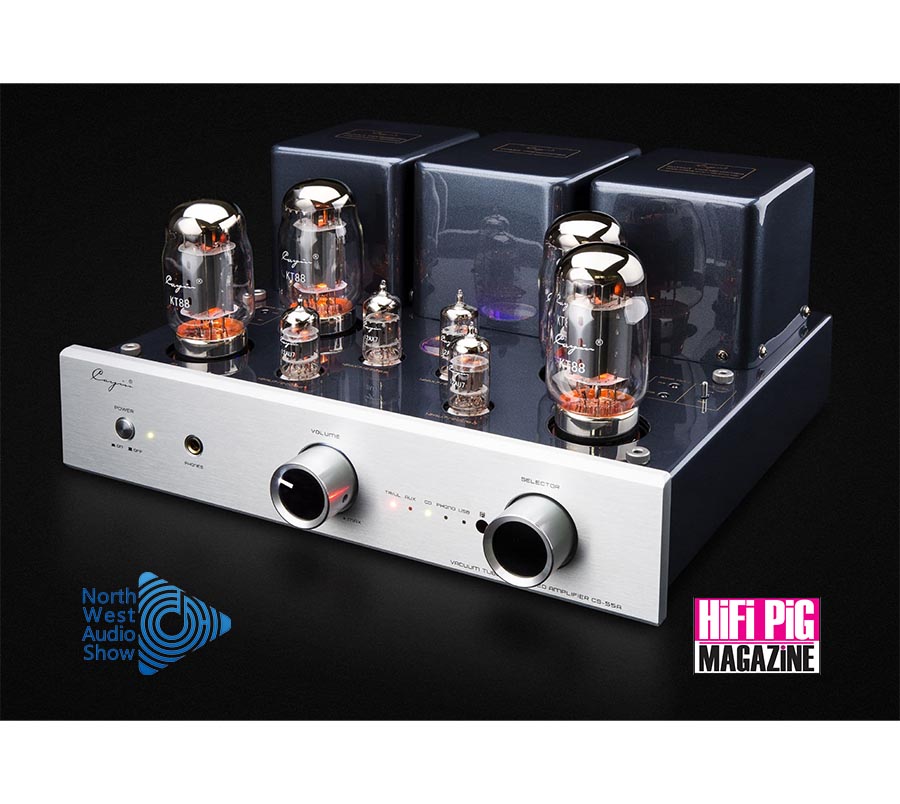 AUDIO EMOTION at Cranage 2023
June 12, 2023
EXTREME RESOLUTION At Cranage
June 13, 2023
Wire on Wire launches their new Experience Tuneable Gound Audio Cable at the North West
Audio Show 2023.
Wire on Wire uses its patented REDpurl™ Adaptive Asymmetric Geometry to provide the best
connection for anyone wanting to add extra grounding for a hifi component. "Grounding hifi
components is complex and our tuneable cable lets the listener choose what is best for their hifi
system, allowing them to focus on the sound they want", says Chris Bell, Wire on Wire's
designer, he adds, "tuning the cable can improve bass, focus and depth, that just isn't there
when relying on the component's grounding design alone".
The new cable is constructed from the finest materials, consisting of six PTFE-insulated, silverplated, multi-stranded copper wires with three different conducting filament gauges, resulting in
a tuneable, asymmetric, intersecting, non-parallel configuration.
Note: The cable's banana plug is inserted into a specially designed one Megohm, safety, UK
mains plug and should never be inserted into any other hifi component such as a power
amplifier.
Asymmetry to achieve the highest fidelity is at the heart of Wire on Wire's approach, which is
designed to reduce capacitance, crosstalk and harmonic modes and allows the audio cable's
electrical characteristics to be fine-tuned to suit different HiFi components.
All its audio cables are built by hand in the UK, the first of which was the Experience680 RCA
audio interconnect followed by the Experience660-S speaker cable. Both were well reviewed,
and the tuning principle established. Its Experience880 interconnect was awarded 'audio cable
interconnect of the year 2019' by HiFi Plus magazine. It has recently released its new
Experience Plexus8 range of tunable audio and speaker cables.
Wire on Wire's cables are made to order and are hand-made in the UK with a 60-day, money
back guarantee and free mainland delivery in the UK.
The new cables will be on demonstration at the upcoming North West Audio Show 2023, 17th-18
June, in the Fleming room with 3 Square Audio's Ayal loudspeakers.