OPHIDIAN At North West Audio Show
June 14, 2023
INNUOS At CRANAGE
June 14, 2023
Melco Audio, the world's leading digital music library specialist, will be debuting its May-announced N5-H60 library for the first time in the UK at this weekend's North West Audio Show, Cheshire, 17-18 June. (Find Melco in Lounge 1).
First unveiled at HIGH END 2023, Munich, in May, the new N5-H50 draws heavily from the flagship N1-S38 (launched in March), and introduces a HDD plus simplified features for greater affordability (£7,499/EUR 8,999).
The new N5-H50 shares many of the standout features seen in the new N1-S38 flagship, including its ground-up design, new platform, chassis and casework. The newcomer also benefits from an all-new mainboard developed for the top model, an extreme grade of low-jitter system clock from NDK, plus industrial-quality RJ45 connectors for Melco's trademark LAN port and dedicated PLAYER port.
Melco will be displaying its full product range on a generous static display at the show, including the new N1-S38 flagship, plus the recently introduced N50 digital music library, which is available with either a HDD drive, or an upgraded SSD unit.

Expert representatives will be available to introduce Melco's proprietary technologies, key system features and benefits. The team will also offer free expert advice on integrating a Melco into a hi-fi system, plus help on migrating existing libraries and more.
Show visitors will also be able to hear Melco's latest libraries at other locations at the show, including the new N5-H60 with Leema Acoustics (room 223/224), an N1-S38, enhanced by Melco's flagship S10 data switch for the ultimate Melco performance, with UK retailer Brian and Trevors, plus a further N1-S38 within a large c.£50,000 system with Yorkshire AV.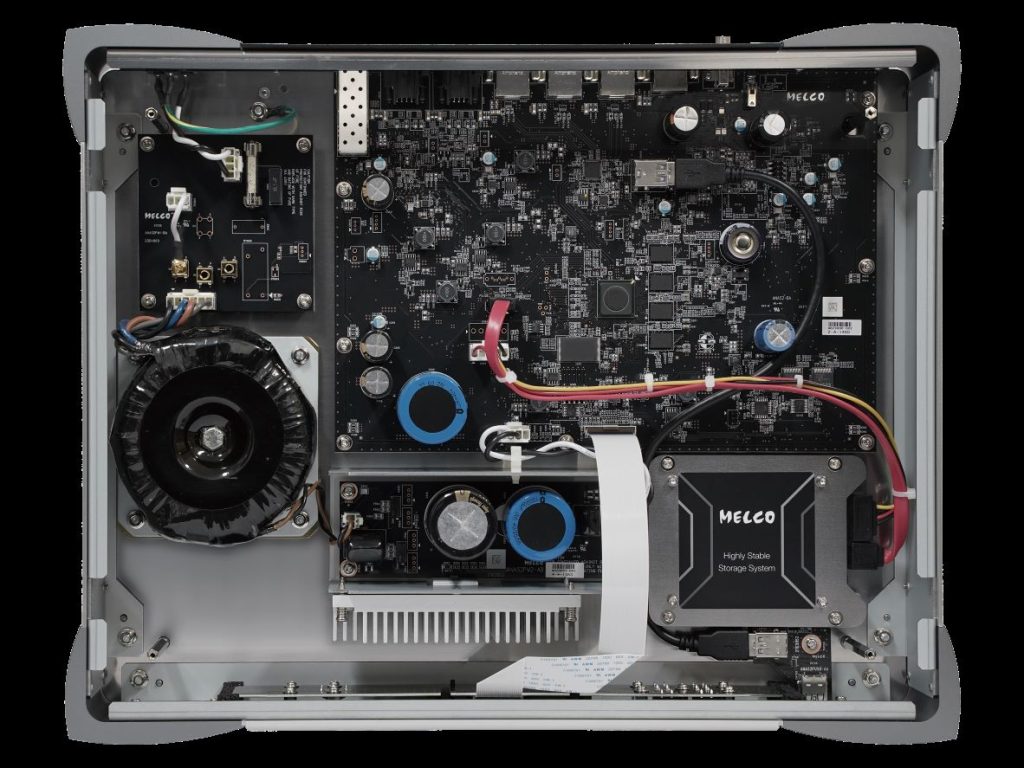 Showgoers can also take advantage of some huge money-saving offers when ordering via Melco dealers exhibiting at the show including:
N10-S38 and S100 for £9,399 (Usual retail: £11,498)
N10-H50 and S100 for £7,299 (Usual retail: £9,398)
N100-H50 for £2,149 (Usual retail: £2,799)
N100-H20 and D100 for £2,899 (Usual retail: £3,298)
N100-H20 and Elementa PSU £2,199 (Usual retail: £2,574)